- Article Continues Below Advertisement -
Continuing on with our Re-Casting The Fantastic Four series we will follow on from Mr. Fantastic and take a look at some potential actors who could take on the role of Susan Storm, AKA Invisible Woman.
While we are still unsure of when and how they will introduce the Fantastic Four to the MCU, we will keep our minds open to the possibility of the team being young or old. There are a few rules that we will follow with these selections:
No actors that have already played a significant role in the MCU.
We cant pick an actor who has already played the role in one of its previous incarnations.
We also ruled out the current favourites at taking on Mr. Fantastic and Sue Storm — John Krasinski and Emily Blunt. While they have been rumoured to have taken on the roles, nothing has been confirmed so we will treat it as though these roles are still available.
So without further ado, lets get into it and continue with who could play Susan Storm.
Susan Storm – Invisible Woman
- Article Continues Below Advertisement -
Susan Storm, AKA, Invisible Woman, is the wife of the group leader Mr. Fantastic, and older sister to Jonathan Storm, AKA The Human Torch. She is pretty much the glue that holds the team together.
She is an intelligent woman with some very special abilities. The team's greatest opponent Doctor Doom once described her as the group's single most powerful member. She one of the few beings with the ability to rupture the shell of a Celestial.
Her powers allow her to turn invisible but also render other things invisible. She is also able to project a force-field, a psionic field of invisible force apparently drawn from hyperspace, which she is able to manipulate for a variety of effects. Susan is also a capable unarmed combatant who was trained in Judo by Mr. Fantastic.
Susan Storm is the one who keeps the team together so we will need an actress who is able to be that central figure. As with Mr. Fantastic age on this was not of importance as they could change the background of the team and introduce them at any age.
Elizabeth Banks
Elizabeth Banks has been entertaining audiences for many years. Her range as an actor is incredible, showing her comedic sides in films like The-40-Year-Old-Virgin and pitch-perfect to more action-heavy roles like Charlie's Angels and Power Rangers. While being funny and charming she can also bring an intensity to the role allowing her to play the authoritative semi-leader of the group.
Emilia Clarke
Emilia Clarke was seen in the Star War movie, Solo. But she is most notable for playing Daenerys Targaryen in the HBO series, Game of Thrones. If you haven't seen that then what rock have you been living under. Her performance was both powerful and compelling as the mother of dragons. Although in interviews she comes across as both funny and charming. If she combines her own personality with the character of Daenerys and we are onto a winner.
Jodie Comer
- Article Continues Below Advertisement -
Jodie Comer is a bit of a wild card. For those that have seen the show Killing Eve they will know her as Villanelle, the assassin with a dark sense of humour. For those that have not seen it, I would highly recommend it. Her role is very complex and Comer is brilliant, making you believe she is the deadliest person in the world while also being hilarious at times. And although this does not sound like the character of Susan Storm it just goes to show the extent of Comer's ability as an actor.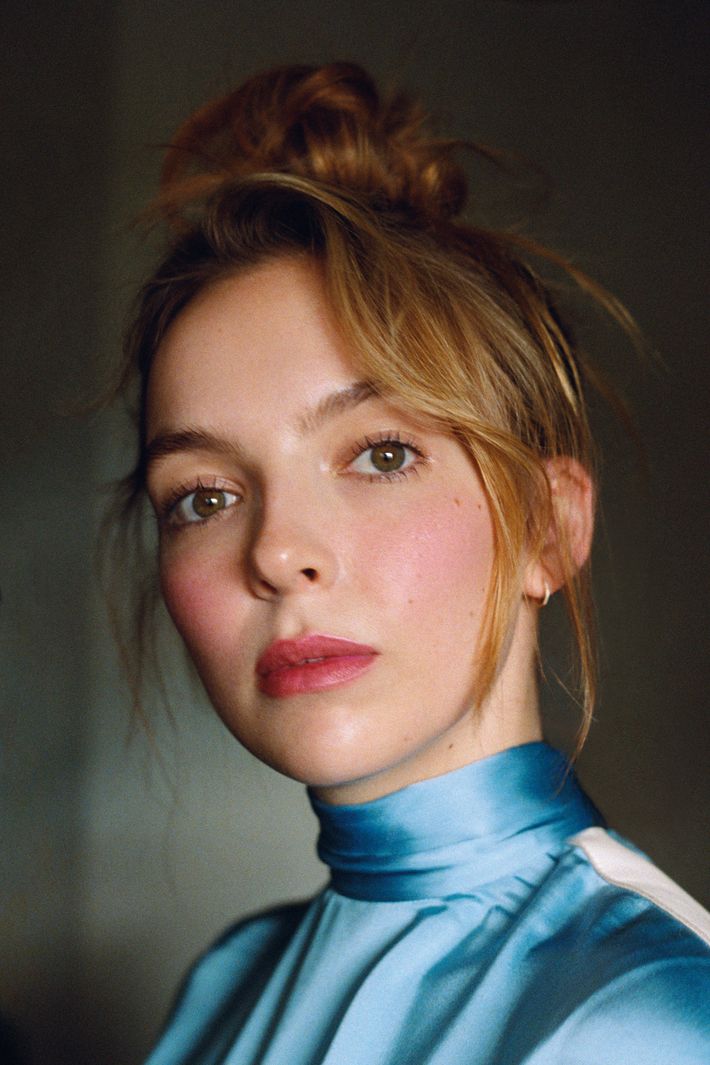 Do you agree with our list? Is there someone you would prefer to see in the role? Let us know in the comments below and stay tuned until next time when we will take a look at Johnny Storm.
- Article Continues Below Advertisement -