- Article Continues Below Advertisement -
Marvel's Cinematic Universe has several projects at various stages of production, and one of the ones fans are most looking forward to is Thor: Love and Thunder. We have had several reports that the stars for the film have started arriving in Sydney, Australia to prepare for filming in January. One of those stars is Natalie Portman who has opened up about the development of her character Jane Foster as she takes on the mantle of "Mighty Thor".
Portman was absent in the third phase of the MCU but is returning in a bigger way and since the announcement at SDCC in 2019, where Taika Waititi presented Portman with Mjolnir, fans have been theorising about how her character will develop into the Goddess of Thunder.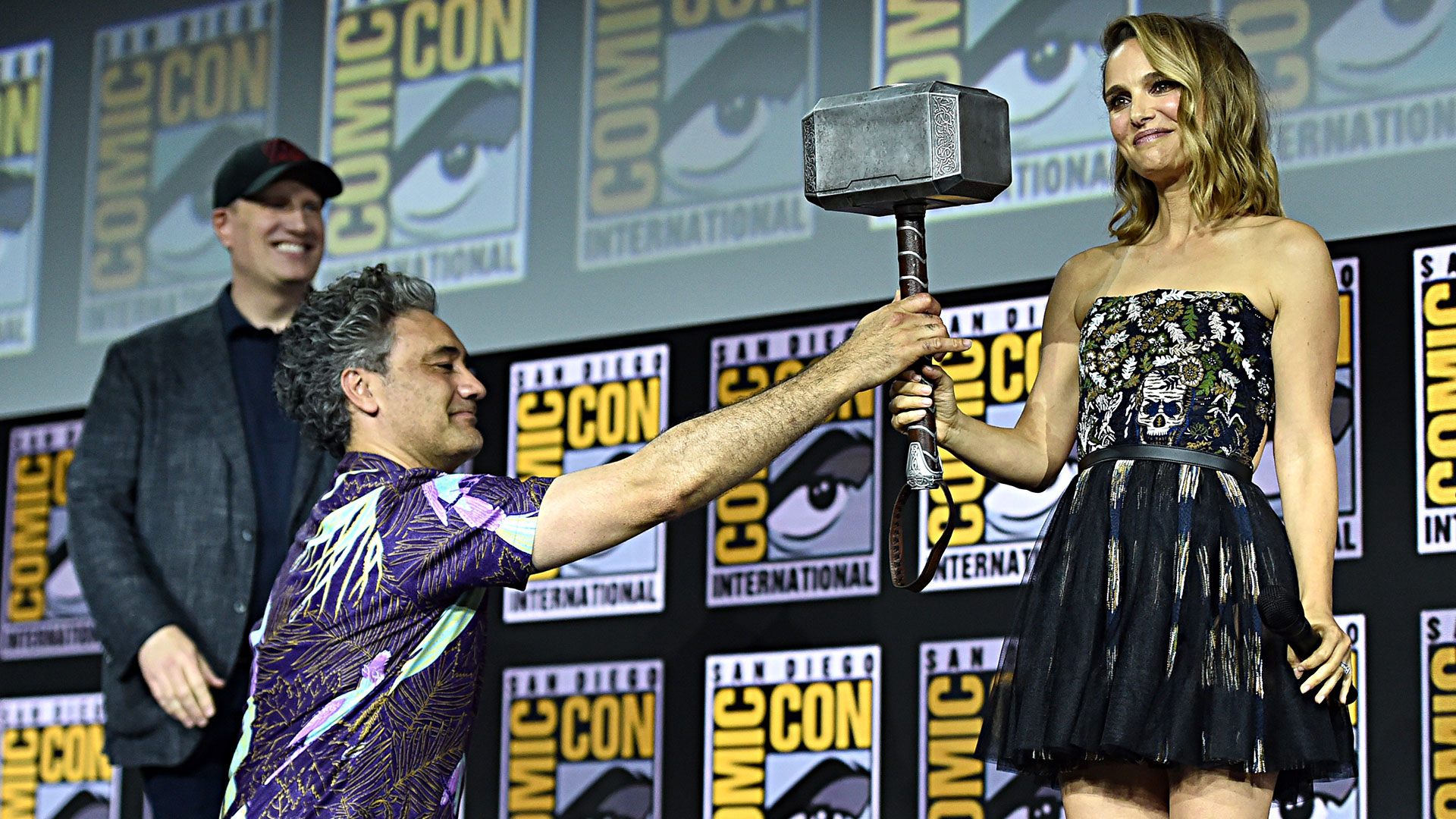 From what we know so far is appears that Jane Foster will gain her powers after battling cancer, just like she did in the Mighty Thor comic book series. On her recent appearance on The Kelly Clarkson Show, Portman gave some insight into her character's new superpowers.
It isn't much insight into Janes powers but it is nice to know they will not be identical to Chris Hemsworth's character Thor. While filming hasn't even yet begun, the excitement for the project is already reaching a fever pitch. We know the plot contains Jane's battle with cancer and will also feature the Guardians of the Galaxy. We also know that Christian Bale is featuring but to what extent and who he will be playing is still as yet unknown.
- Article Continues Below Advertisement -
The movie is due for release in February 2022, but while we wait for more news why not check out our Ultimate Thor Quiz.
Credit for the header image goes to our friends at MCU Portal.
- Article Continues Below Advertisement -